Ex-KTN Star Lands Ambassador Job
2 min read
Betty Adera, who finished fifth on the Madam President reality TV show which aired in 2019, has been appointed as the Kenya Film Classification Board's (KFCB) Clean Content Ambassador.
Adera, who represented Nairobi County in the show which aired on KTN, is the founder of Betty Adera Foundation that, among other youth and women empowerment programs, works with victims of gender-based violence.
The announcement was confirmed by KFCB CEO Ezekiel Mutua who welcomed Adera to the organization, noting that they would work with her to encourage youth to consume clean content.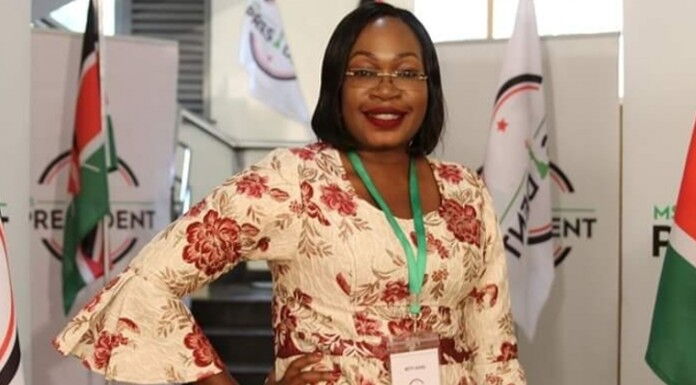 "I am pleased to announce that Adera Betty, the reigning Ms President Nairobi County, has today joined the board as a clean content ambassador. We hope to work with Betty and her foundation to inspire the youth to create and consume clean content. Congratulations Betty and welcome," Mutua wrote on Twitter.
The appointment came barely a week since Adera was awarded the Role Model of the Year Award at the Talent-Preneur Awards Gala held on Saturday, February 8 at the Nairobi Film Centre.
The awards gala was hosted by KFCB, with actor Brian Ogana, who plays the role of Luwi on the drama series Maria, scooping the coveted Best Actor of the Year Award.
Accepting her new role as a clean content ambassador, Adera thanked Mutua as she promised to diligently undertake her duties in her new role.
"Thank you very much sir for this opportunity and the confidence that you and have bestowed to me. I believe this position will augment my role as Ms President Nairobi County in inspiring youth to uphold values, character and discipline in the creation and consumption of content.
"I am deeply humbled by this announcement and promise my utmost commitment to this course, for the benefit of our youth and our country at large. Thank you very much," she shared on social media.
The appointment comes at a time when KFCB is undertaking an aggressive campaign to regulate video content displayed in public service vehicles (PSVs) and school buses.
The crackdown, launched on Monday, February 3, has seen Mutua, alongside other KFCB officials, take to the streets to inspect various vehicles equipped with screens.
As part of the new regulations, PSVs fitted with TVs will need to obtain a license from KFCB at a cost of Ksh2,000 paid annually.
"Every content aired in PSVs has to be rated General Exhibition (GE), not showcase nudity or obscenity. From tomorrow, all corners of the country will have police in place to crack down the uncomplying vehicles," Mutua asserted.