Harambee starlets victorious in the European cup competition
2 min read
The Kenya national women's football team, popularly known as Harambee Starlets bagged the bronze medal in the Turkish Women's Cup tournament, that came to a pulsating end on the night of March 10.
Their exceptional performances at the tournament saw them finish third behind Chile and Ghana who finished 1st and 2nd respectively.
Phenomenal midfielder Sheril Angachi was named the best midfielder at the tournament which featured nine international teams from around the world.Image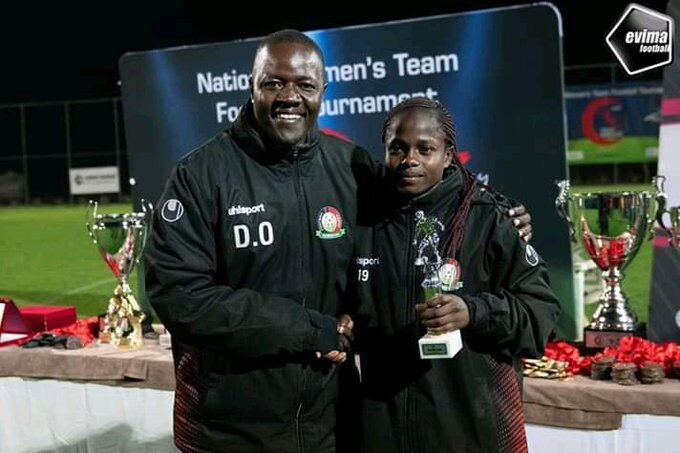 Star midfielder Sheril Angachi (right) displays her MVP trophy at the conclusion of the Turkish Women's Cup on March 10, 2020. TWITTER
Despite losing their final match 3-1 to 1st runners up Ghana in their final Group B match, the team was in a jubilant mood having emerged third in the competitive tournament that featured 9 national teams.
The team's head coach David Ouma was beaming with pride, going on to announce that the team was now capable of competing at the very top.
"Let me congratulate my players a lot especially after calling them from their offseason as they were in the early pre-season programs with their clubs,
"But we know the importance of the invitation to the tournament as it was to help us in preparation for Awcon qualifiers," an ecstatic Ouma stated.
Next up for the Harambee Starlets is the African Women's Cup of Nations (Awcon) qualifier against neighbours Tanzania slated for April 2020.Image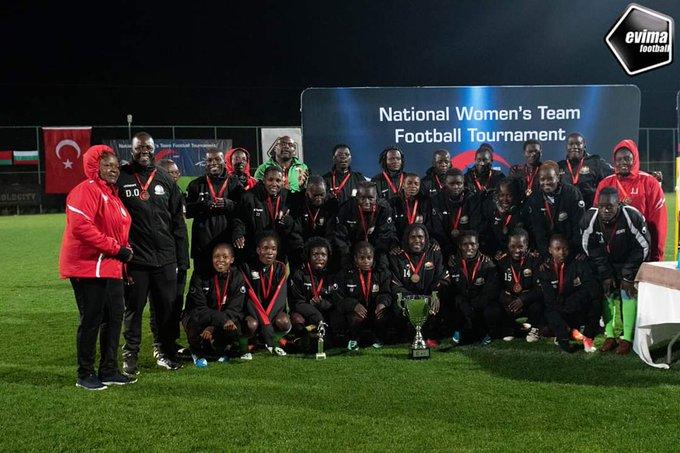 Harambee Starlets pose with their bronze trophy following the conclusion of the Turkish Women's Cup on March 10, 2020. TWITTER