CJ Maraga releases 4,800 convicts
2 min read
Chief Justice David Maraga has ordered the release of 4,800 inmates serving jail sentences less than six months.
On Thursday, April 2, Maraga ordered the release of petty crime offenders serving jail terms of not more than six months.
The Chief Justice, in a press briefing, also directed that Kenyans who flout minor traffic rules would be released by police on bond within 24-hours.
"In the last two weeks, files of inmates who are petty offenders jailed for periods of less than six months and those others whose terms have a remaining period of less than six months to complete their jail terms have been presented to the High Court for review of their sentences," Maraga stated.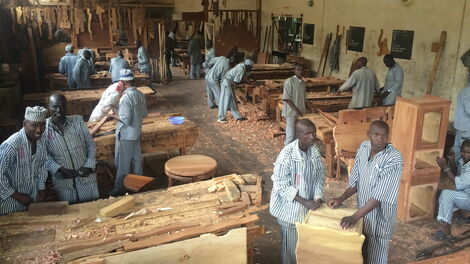 The Kenya Prison Project supports prisoners in gaining legal skills to help fellow inmates and to break the cycle of crime by becoming change agents in the wider community
"This has resulted In the release of 4,800 inmates, significantly helping to decongest the prisons. The exercise is continuing," he added.
The move is in line with the government's directive to maintain social distancing as the release of inmates will free up some space in correction facilities.
Traffic offenders who violated minor laws were also spared jail-time.
"Petty and traffic offenders should never be held by police for more than 24 hours. They should be released on bond or cash bail and let to go home until they are required to go either to the police station or the court," Maraga directed.
Those who will violate government directives on the fight of Coronavirus will, however, face the law.
"Serious crimes including defiance of national orders regarding the control of Covid-19 will continue to be presented to the court for pre-checking in consultation with the police. Courts will convene at short notice and handle such cases," Maraga asserted.
The CJ added that execution of warrants of arrests, court decrees and orders issued prior to the March 15, will be suspended till further notice.
Court bailiffs and auctioneers were also instructed not to carry out the execution of court orders and warrants issued before March 15.
The move also comes after the Office of Director of Public Prosecutions (ODPP) said it would only prosecute serious cases of murder, robbery with violence, terrorism, and trafficking.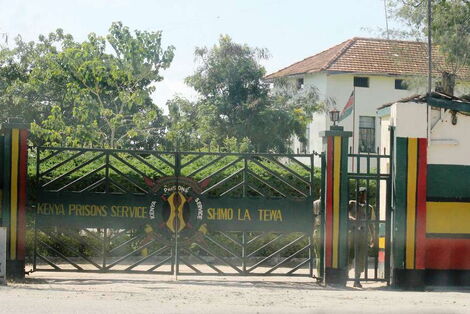 Entrance area at the Shimo la Tewa Prison in Kilifi.FILE