Lawyer Ahmednasir's disparaging remarks on Atwoli's advice to Uhuru
2 min read
Senior Counsel Ahmednasir Abdullahi on Wednesday, May 20, appeared on JKLive where he commented on COTU Secretary General giving advice to President Uhuru Kenyatta.
During the interview, the lawyer dismissed the veteran trade unionist as a person whose political comments were of consequence to the Kenyan leadership.
"What advice can Atwoli give the President? Atwoli is barely literate. What advice can he give to a President? Maybe crack jokes or throw telephones," he stated referring to an incident where Atwoli threw his phone when it rang interrupting an interview.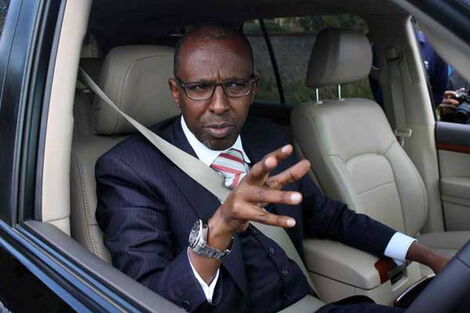 Ahmednasir Abdullahi speaks to the media on December 1, 2015.DAILY NATION
Ahmednasir further stated that as the head of a trade union, Atwoli had failed to defend the rights of workers over the years.
"He's running around peddling rumours as advice. It is tragic that as a trade unionist rather than helping workers he is fighting politicians like Deputy President William Ruto," he added with amusement.
Atwoli has been vocal on the state of Kenyan politics with his declaration that Uhuru would still be an influential figure past 2022.
He has on several occasions alluded to a possible alliance between Uhuru, Raila Odinga and Gideon Moi, while maintaining that it was the end of the road for Deputy President William Ruto.
During his interview on Wednesday, May 20, Lawyer Ahmednasir also gave his opinion on the current state of the Supreme Court faulting Chief Justice David Maraga for misleading the institution.
"I think the Chief Justice has shown a complete failure of leadership. He wasn't a great manager in the first place but the way he is managing the courts during this crisis just shows his ineptitude," he opined.
He added that the Supreme Court had betrayed the hopes of Kenyans by failing in its mandate for the past five years.
"The Supreme Court of Kenya as it is today is not worth my time or the time of any decent person," he added when asked if he would be interested in applying to become Chief Justice.
The lawyer was on Wednesday, May 20, elected as Chairman of the Senior Counsel Committee for a period of two years.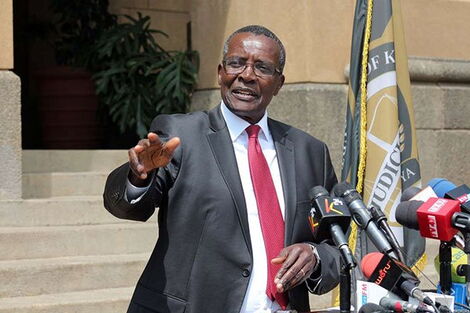 Chief Justice David Maraga during a press conference at the Supreme Court on November 4, 2019.DAILY NATION