Akothee Stunned as Adopted Son's Parents Show Up
2 min read
Kenyan songstress Akothee on Monday, July 13, poured her heart out after discovering that her adopted son Shadrack Mwita had been lying about being orphaned.
Taking to her Instagram page, the singer revealed that she found out that Mwita's parents were alive and well after they reappeared days after she funded surgery that saw him get high-tech prosthetics.
"Shadrack's family reappeared in the picture, and the pressure was too much for me to handle," she explained.
She confessed to being in a state of shock following the discovery, as the young boy had told him that he had no living family when she took him in under her wing.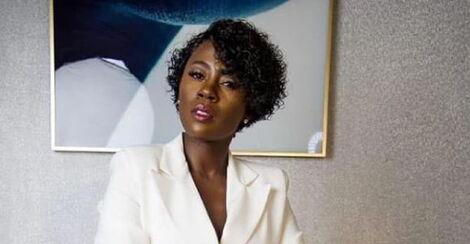 Kenyan artiste Akothee. She pledged to assist struggling artists during the Covid-19 pandemic.INSTAGRAM
However, Mwita also owned up to his lies and revealed that he had left his family in pursuit of money that would help bring them out of the pits of poverty.
"I can't continue living eating in a palace, while my family is suffering, as I promised my family, that I am going to Mombasa to look for life , and once I am successful, I will come and change their lives too. So I want mama [Akothee] to go and build for my grandmother a house next week," the young boy told Akothee just three days after leaving the hospital – following his surgery.
On her part, the singer maintained that despite the deceit, she would still set Mwita up with his own house and pay a year's worth of rent for him.
She further stated that she was in the process of starting up a business for him that would enable him to take care of his family.
However, the songstress announced that Mwita's deceit had forced her to find a way to detach herself from her charitable foundation emotionally, as it was taking a toll on her.
Incidences of individuals targeting the empathetic nature of people with the means to help have been well documented in Kenya.