M-Pesa to be unavailable for 12 hours
1 min read
Safaricom has announced that M-pesa services will be undergoing an upgrade from Saturday night July 18 to Sunday morning July 19.
According to communication from the company, the service shall be unavailable from Saturday at 10 pm to Sunday at 10 am.
During the maintenance, all M-pesa services including airtime purchase shall be temporarily unavailable.
Scrolling through a smartphone.FILE
The timing of the maintenance activity has been scheduled to result in the least inconvenience to customers.
The service has been undergoing regular maintenance in June and July to enhance service delivery.
On Wednesday, June 28, the telco announced another scheduled maintenance for the mobile-money platform that was slated for the following day.
The first scheduled maintenance in June 2020, was announced on Wednesday, June 17, scheduled for Thursday from midnight to 5 am.
M-pesa usage has risen since March when the government appealed to Kenyans to use mobile money services as opposed to cash, to curb the spread of Covid-19.
Safaricom M-pesa customers can continue enjoying free transactions under Ksh 1,000 as the Central Bank of Kenya on Wednesday, June 24 announced the extension of a set of measures that were announced in March 2020.
The company recently announced the Bonga for Good initiative which saw customers redeem over one billion Bonga Points in the last two months.
The initiative benefited over 600,000 Kenyans who donated or redeemed Bonga Points as Safaricom sought to cushion its customers during the Covid-19 pandemic.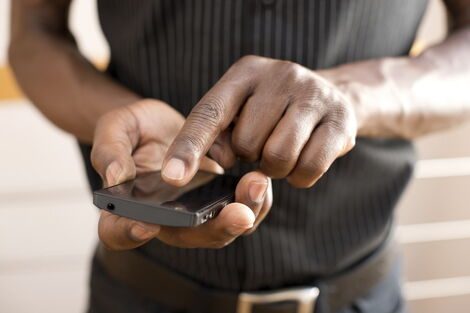 File image of a man using a phoneTWITTER