Family of Five Found Dead in Nairobi Home
2 min read
A couple and their 3 children were found dead in their house in Githurai, Nairobi County.
Reports indicate that Jacob Karumba, his wife Doris and their children, suffocated to death due to carbon monoxide poisoning.
The incident happened on Friday night, January 1.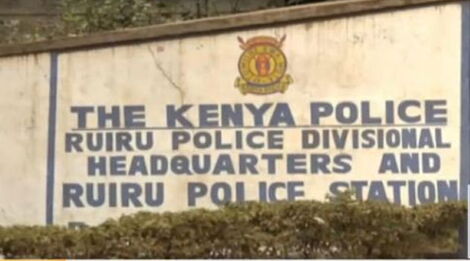 File image of Ruiru Police StationFILE
Police are said to have received an alert from the neighbours who had found the bodies of the family members.
They also pointed out that Karumba was spotted lighting a jiko before he moved it to the house as soon as the rain began pouring. The family was asleep during the time.
"At around 10 p.m they (neighbours) decided to check on them since the door was not locked with a padlock. Upon opening the door, they discovered five bodies lying lifeless.
"It is suspected that the family died from suffocation from the charcoal jiko that was found in the house," part of the police report reads.
The bodies were taken to City Mortuary.
Ruiru OCPD Phineas Lingera, who confirmed the incident, noted that Karumba was a maize vendor in the area. He also doubled up as the caretaker of the residential building.
Lingera warned Kenyans using charcoal burners in poorly ventilated houses.
The incident comes hours after 5 children tragically died in Mwihoko, a few kilometers from Githurai. The children were playing on top of a 20 feet septic tank when it caved in.
Police officers together with firefighters rushed to the scene after receiving an alert from the parents. However, efforts to rescue the children were futile.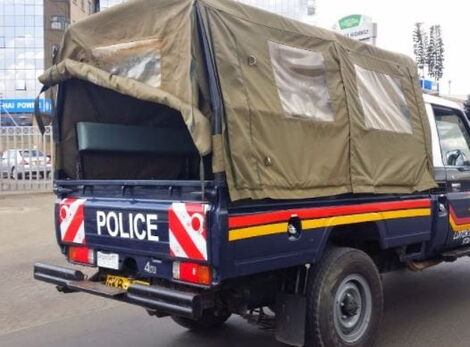 A police car in Kenya.TWITTER