Churchill Comedian Njoro Loses Father
2 min read
Churchill comedian George Maina alias Njoro has lost his father who had been battling stomach cancer.
He took to social media to share the news of his father's demise.
"I am broken, totally broken. Where do I even start? or what should I even do? Dad why now ??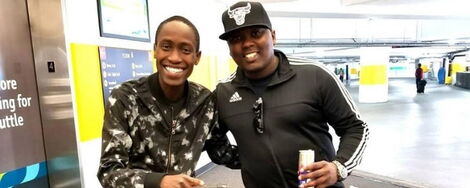 Comedian Njoro (left) poses for a photo with a fan in March 2018FILE
"Rest in peace Dad till we meet again, I loved you and will always do. Shine on your way Dad," Njoro stated.
This comes after Kenyans of goodwill had joined hands to raise funds to help offset the father's medical bill. Njoro further announced that a local organisation decided to partially foot the hospital bill.
Njoro first revealed that his father was battling cancer in mid-July 2020 to fellow comedian Zainabu Zeddy.
The comedian had initially disclosed that the plight of his family had caused him to suffer depression. This compelled him to attempt suicide.
"You know, when you lose everything, you also end up losing the people you used to call your friends. I have tried to take my own life three times but by some miracle, I failed in all my attempts. It must be God's plan but truth be told, I am not well at all," he confessed.
Njoro recently landed two media jobs at Flamingo Radio and KTN News.
He noted that he was trying to turn his life around after he completed his rehabilitation.
"My life changed and I am now managing my finances better. I had even separated with my wife and children (owing to depression) but we got back together," Njoro stated.
Recently, media personality Ciru Muriuki also mourned the loss of her aunt months after her dad succumbed to Covid-19.
She noted that her family was going through tough times trying to cope with both losses.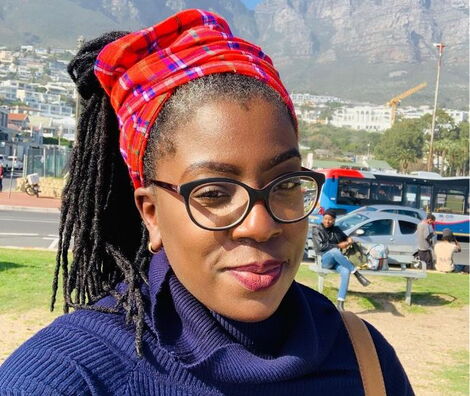 Former Nation FM Presenter Ciru Muriuki who joined BBC.FACEBOOK